Ski Trip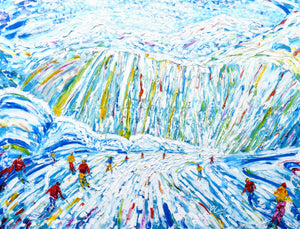 Carving down the mountain in rhythmic movements—fresh powder beneath your feet, wind whipping your lips chapped and cheeks rosy—a smile protrudes as you race past your brightly-colored compatriots, you are alive, exhausted but exhilarated, one more run and the day is over.
Sunday everyone on the mountain in their Day-Glo gear is at the lodge, packed into wooden picnic tables surrounded by snow to enjoy cold beers, live saxophonists, shotskis, dancing on tables, spraying champagne, guitarists by the fire and late-night hot-tubbing—all whilst collectively praying for a powder day tomorrow.
Experience the magic of ski trips wherever you go in Mayor's new print, Ski Trip illustrated by renowned ski & snowboard artist Pete Caswell.
---
Also in Other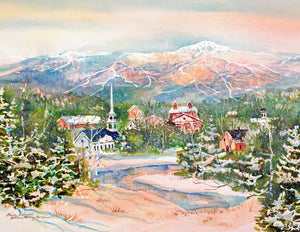 Winding north up Route 108 ...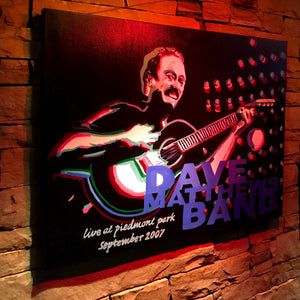 Riding around Atlanta …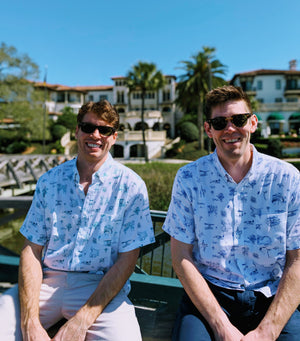 Gracing the Golden Isle's for generations …
Mayor Clothing Size Guide
Mayor clothing is breathable, drapes softly over your body in a flattering silhouette and comfortably fits true to size.
Feel the perfect fit of Mayor's classic clothing designs by following our size guides below: