The Wednesday Night Races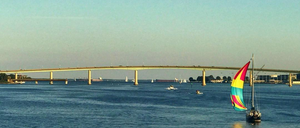 ANNAPOLIS, Maryland—
Like surfing and California, sailing and Annapolis are analogous.
It's springtime on a bluff overlooking the Severn River.
I remember watching the Wednesday Night Races from the deck of my grandparent's home atop the riverbank. 
We always knew the races started when the ship's colorful spinnakers unfurled to catch the wind.
Having grown up and moved away, I look forward to coming home every spring to see those colorful spinnakers again. 
-Alex from D.C.
---
Also in Stories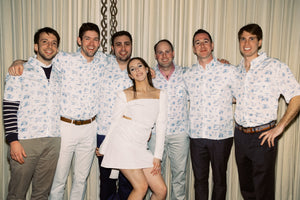 "Who has merch at their wedding?"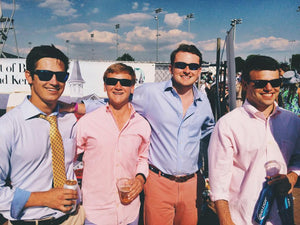 Mayor Clothing Size Guide
Mayor clothing is breathable, drapes softly over your body in a flattering silhouette and comfortably fits true to size.
Feel the perfect fit of Mayor's classic clothing designs by following our size guides below: