A Historic Day at the Races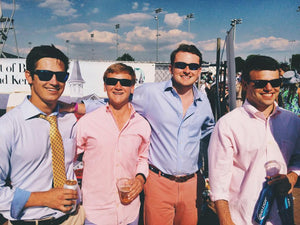 LOUISVILLE, Kentucky—
The first horse race I attended turned out to be historic. The weather on race day was warm for the first Saturday in May that year. Among the freshly cut red roses, the shadow of the grandstand and twin spires, a sea of pastels and seersucker – sundresses, bowties, fancy hats and the like – it was the number eighteen horse in green and yellow silks that stood out.
The 141st Run for the Roses was a scene, a show, a drama – fully living up to the classic Hunter S. Thompson short story. The record-setting 170,513 in attendance made it seem like the entire state of Kentucky was packed into Churchill Downs.
American Pharoah won the Kentucky Derby I saw, the first leg of his Triple Crown run. I'll never forget that day at the races when I became part of history.
-Tom from Florida
---
Also in Stories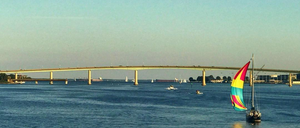 Like surfing and California, sailing and Annapolis are analogous.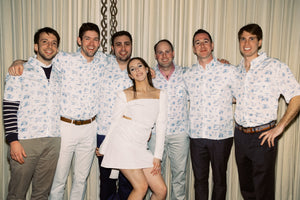 "Who has merch at their wedding?"
Mayor Clothing Size Guide
Mayor clothing is breathable, drapes softly over your body in a flattering silhouette and comfortably fits true to size.
Feel the perfect fit of Mayor's classic clothing designs by following our size guides below: