A Day at the Races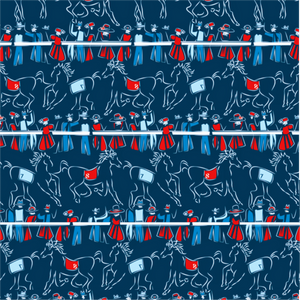 "And they're off…" the announcer's voice booms over the P.A. in unison with the starting bell ring at every horse racing track from the Virginia farmland to the California coast and all the legs of the Triple Crown in-between.
Rare is the sporting event that endures millennia. Horse racing, the sport of kings, outlasted the time of kings because of its excitement.
Excitement on race day builds like the tension at the weigh-in of a prize fight and the anticipation of kickoff on Saturdays down South. The track is abuzz with energy from the spectators down to the thoroughbreds.
In the crowd, a sea of Easter egg pastel – sundresses, bow ties and fancy hats aplenty – engulfs the infield and grandstands. On the track, majestic steeds strut in their colorful saddlecloths. Only a short railing separates the groomed track from the frenzy of palpable excitement among you, the patron and jovial spectator, julep in hand.
You can feel the excitement as all that built-up energy is released: tens of thousands of hats atop heads in synchronicity and double the number of eyes fixated on the track—a blur of manes, jockeys inches apart and hooves kicking up earth—attempting to catch a glimpse of their horse pull away from the pack.
Experience the magic of horse racing wherever you go in Mayor's new button-down, A Day at the Races illustrated by renowned horse racing artist Angela Stevens and inspired by A Historic Day at the Races.
Leave a comment
Comments will be approved before showing up.
---
Also in Prints
Roaming a bayou fit for a Bengal …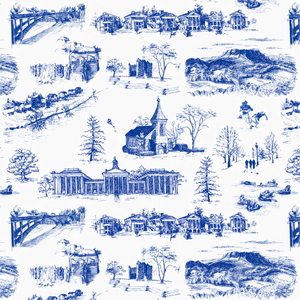 Longing to see, hear & be near our dear Shenandoah …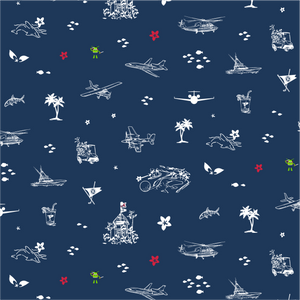 Soaring above the breathtakingly blue Atlantic …
Mayor Clothing Size Guide
Mayor clothing is breathable, drapes softly over your body in a flattering silhouette and comfortably fits true to size.
Feel the perfect fit of Mayor's classic clothing designs by following our size guides below: