Angela Stevens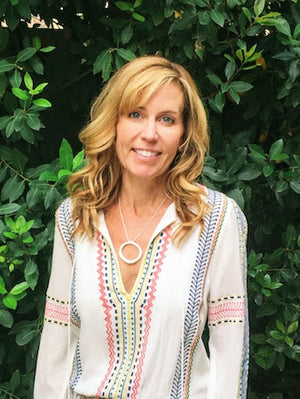 For all the hype, anticipation and excitement, a single horse race lasts only several minutes, the same amount of time it takes to complete a gesture drawing.
Gesture drawing captures a subject in motion – the exertion of muscles, the effects of twisting on the body and the natural range of motion in the joints – over a short period of time. The drawing expresses the subject's essential emotion, such as the excitement of a horse race.
Renowned horse racing artist Angela Stevens shares your love for the excitement of horse racing in Mayor's new button-down, A Day at the Races.
Inspired from the grandstand of the Del Mar Thoroughbred Club, the California horse racing track where the turf meets the surf, Angie's hand followed her eyes in a loose sketch to illustrate the horse racing scenes you love in her timeless gesture drawing style.
Her marks are quick and deliberate. She senses excitement on the track and in the stands and sums it up with a few marks, like you might describe the scene in several words. Each mark is significant because time is so limited.
Angie's wearable artwork radiates the essence of horse racing, as if you, the Mayor of the Track, are there, in the scenes of her print:
Roaming steeplechases on rural farms with every college student in the state.
Gambling at your local track with the sharp players who taught you to watch the tote board, bet late & heavy.
Finally witnessing your favorite leg of the Triple Crown in-person after watching it on TV for years.
Inspired by the excitement of horse racing, Angie also illustrated Mayor's new polo, 'Toga.
8 Responses
Leave a comment
Comments will be approved before showing up.