Kayla S. Kim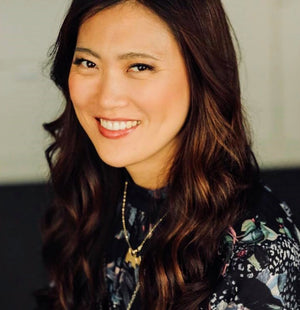 "Cityscapes are ever-changing, there's always a new skyscraper, stadium or other attraction being added to the skyline, but Savannah's is as permanent as the river it lives above …"
Renowned cityscape artist Kayla S. Kim shares your love for the permanence of Savannah, Georgia in Mayor's new button-down, Savannah Woodlands.
Kayla first illustrated a much different port city nearly 3,000 miles away from Savannah, California's San Francisco, highlighting the permanent aspects of the Bay City amid drastic change.
Inspired by the elegance, charm, hospitality, romance and raucous fun of the Forest City, Kayla illustrated the Savannah scenes you love with hand-painted watercolors in her timeless style.
Kayla's wearable artwork radiates the essence of the wooded oasis of Savannah, as if you, the Mayor of River Street, are there, in the scenes of her print:
Observing the local high holidays like St. Patrick's Day and Georgia-Florida with an old fashioned in a to-go cup.
Strolling the 18th-century cobblestone streets from picturesque weddings in the brick-lined squares to the sound of live music at river view receptions for cocktails, dancing & fresh seafood.
Gallivanting on River Street after a long day hunting, fishing & golfing with your buddies.
2 Responses
Leave a comment
Comments will be approved before showing up.