Joyce Revoir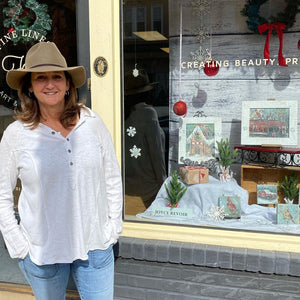 Renowned fine artist Joyce Revoir shares your love for the Ocean Reef Club in Mayor's new polo, OCA.
Inspired by the Ocean Reef Club's beauty, Joyce illustrated the Ocean Reef scenes you love in her timeless style.
Joyce's wearable artwork radiates the essence of the Ocean Reef Club, as if you, the Mayor of OCA, are there, in the scenes of her print.
Leave a comment
Comments will be approved before showing up.
---
Also in Artists
Mayor Clothing Size Guide
Mayor clothing is breathable, drapes softly over your body in a flattering silhouette and comfortably fits true to size.
Feel the perfect fit of Mayor's classic clothing designs by following our size guides below: